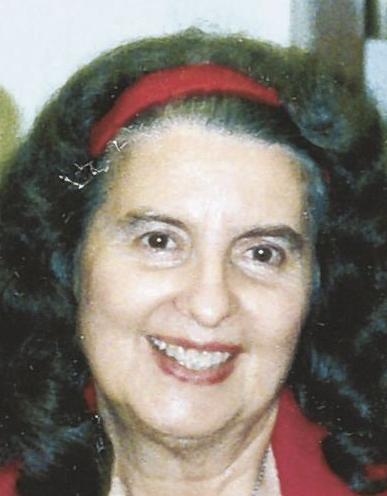 Soon, very soon, it will be another day for expressing love to our family and friends on Valentine's Day, Feb. 14. Many will be receiving roses, the bloom of love. It has been said that love is like a rose, the joy of all the earth. Roses are a sturdy plant. They survived the 30-degree weather last week.
Friendship and love are always in style, no matter what the season. It's the best apparel to put together along with thoughtfulness and kindness.
Volunteers allow a free flow of love from our head knowledge to our heart as we seek the way we can circumvent the pandemic and still be able to meet the staggering needs of others along the volunteer path of service we have embraced. We know that along the way, every thought and gesture of love and appreciation and affirmation brings rich returns.
It has been said that love is an endless act of forgiveness. When we lovingly forgive, it frees us of the constant reminder of the deed that brought us heartache and pain. One anonymous scribe wrote: "Love puts the fun in together, the sad in apart, the hope in tomorrow, the joy in the heart." Martin Sheen eloquently wrote, "Regret is useless, faith is necessary and love is everything."
I like to think of volunteers as goodwill ambassadors; a powerful force for good, building and harmonizing and restoring order and peace, understanding and compassion for those in need all around our county and beyond.
Volunteers
• The Path Rescue Mission needs volunteers as mailing stuffers for their newsletters, activity instructors, special speakers on Saturday, and leaders for the women's 12-step classes. Call 352-527-6500.
• Vitas Health Care is looking for volunteers to help terminally ill patients with patient care, pet visits, administrative tasks, sewing, quilting, and veteran care. Call 352-527-2020.
• Church volunteer opportunities abound. Just a reminder that there are numerous volunteer opportunities at your church. Give them a call and share your talent and time.
• The Key Training Center needs volunteers. For an application, call Ben at 352-795-5541 ext. 238.
Spotlights
• Key Training Center's "Key to Your Heart" bundle orders will be taken from 3 to 6 p.m. Friday, Feb. 12, 2021. Call 352-795-5541 ext. 312.
• The First Lutheran Church rummage sale continues from 8 a.m. to noon Friday and Saturday, Feb. 12 and 13, 2021, at 1900 State Road 44 West in Inverness. Call 352-726-1637.
• Citrus County Parks and Recreation's "Virtual Trivia Night" is Monday, Feb. 15, 2021. Call 352-527-7540.
• Good Shepherd Lutheran Church will host a bluegrass band concert featuring Larry Stephenson at 7 p.m. Friday, Feb. 19, 2021, at 439 E. Norvell Bryant Highway, Hernando. Call Angela at 800-906-8723.
• Music at the Museum featuring John Capouya with Respect Soul Music will be Saturday, Feb. 20, 2021. Call 352-341-6428.
Until next week, keep safe, be positive and remember, love is a volunteer.
Ruth Levins participates in a variety of projects around the community. Let her know about your group's upcoming activities by writing to P.O. Box 803, Crystal River, FL 34423.